Location & Services
We are now open for Sunday services at 633 King's Road (9:30 AM, 11:30 AM and 3:30 PM).

Our online service is at 11:30 AM.

We look forward to worshipping with you.
Please see below for the available service times for each of our unique worship service spaces.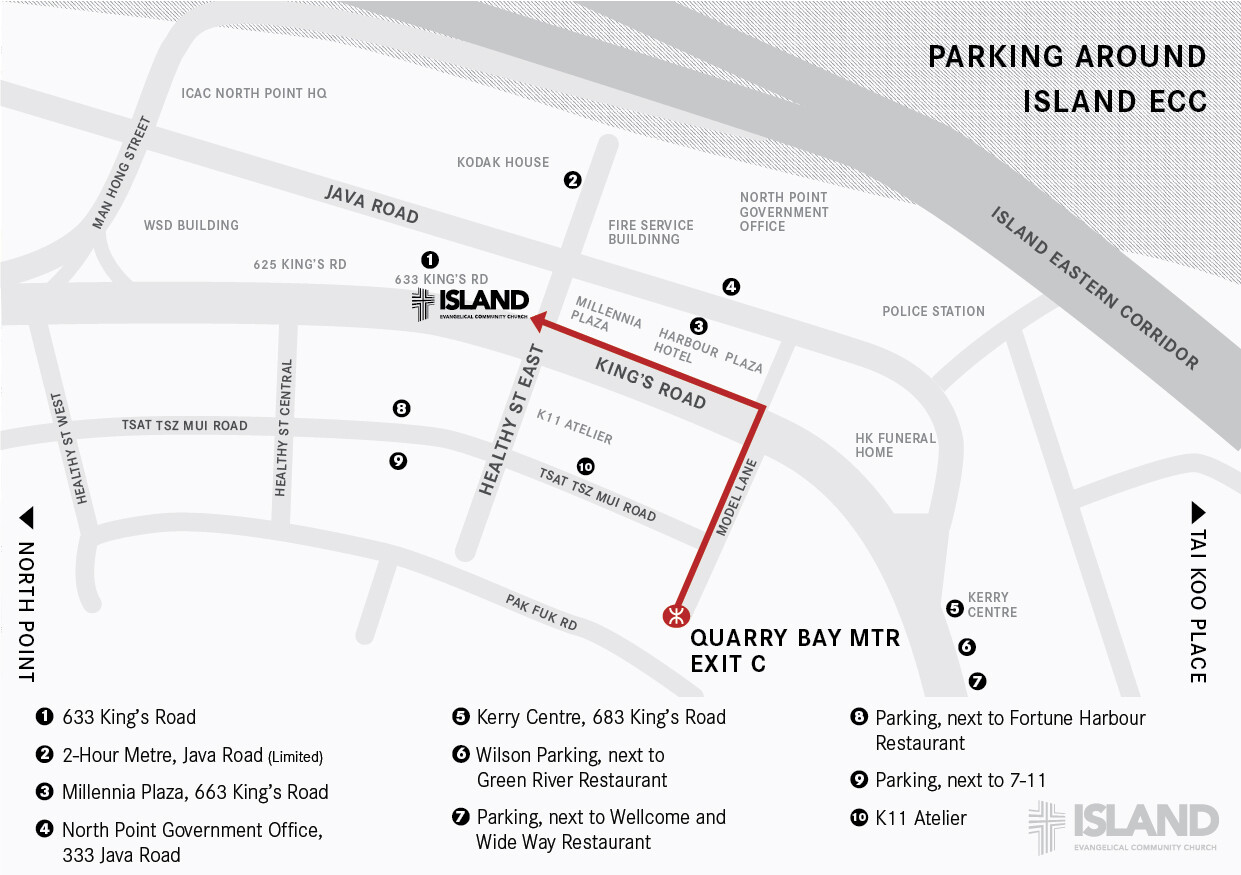 Island ECC
633 King's Road
Quarry Bay, Hong Kong
(852) 2864-9360
Quarry Bay MTR Exit C
Sunday Service Times
Morning Services (9:30 am and 11:30 am)
• Adult Services on 1/F, 2/F and 10/F
• Kids Club and Marvel Ministry on 9/F
• Youth Service and Filipino Fellowship on 11/F
Afternoon Service (3:30 pm)
• Adult Services on 1/F
• Kids Club and Marvel Ministry on 9/F
• No Youth Service
Lost & Found Reporting
If you believe you might have lost something on Island ECC premises, please use this form to file a claim. Items are held in our Lost & Found storage for 40 days from the date they were reported found.
For lost umbrellas, please check the umbrella stand on the floor you believe you lost it as we do not catalogue left behind umbrellas.

Inclement Weather
When a Typhoon Warning Signal No. 8 or higher is hoisted or a Black Rainstorm Warning is in effect at 7.30 am, all church activities (worship services, bible studies, Care Groups, youth activities, kid's programmes) scheduled at 9.30 am or before will be cancelled.
Church activities will resume within 2 hours after the Typhoon Warning Signal No. 8 or Black Rainstorm Warning is lowered or cancelled.