Elder Board
Lincoln Venancio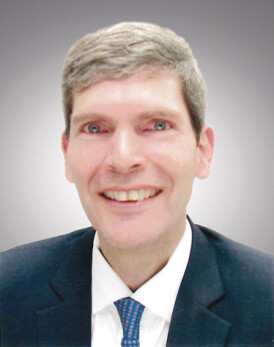 Lincoln Venancio is a native of Rio De Janeiro, Brazil, and have lived in Hong Kong for over 30-years.
He holds a Bachelor of Science degree in Psychology and a Bachelor of Arts degree in History. He has also completed a Degree in Biblical Counseling from Southeastern Theological Seminary, a Masters of Christian Studies from Dallas Theological Seminary; and is currently pursuing a Masters of Divinity at the Southern Baptist Theological Seminary. Together with his wife Anna Pang, they have been attending Island ECC for 18-years. He serves the church as a Care Group leader and has been in a position of leadership at Bible Study Fellowship since 2012. He is available as a Christian counselor to those who attend Island ECC.
Lincoln remains active in business, with many years of entrepreneurial and leadership experience throughout Asia in the sports and event marketing, management, and consulting industry.
---
Karlson Wong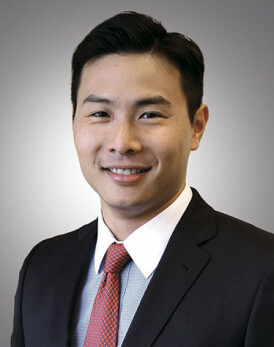 Karlson Wong was born and raised in Hong Kong. He is married to Kristen and they are blessed with beautiful kids, Sydney Grace, Jacquie and Preston.
Karlson and Kristen have a heart for building up marriages and families in the church. They are part of the church's Family Advisory Team and currently help with the ReENGAGE marriage course with Tim. He has served as a leader in Men's Fraternity and in Pure Desire and is also part of the worship team. Island ECC has become his church home and family over the years.
Professionally, Karlson works in the food and retail industry. He enjoys competitive sports, live music, a good bowl of noodles, and travel adventures.
---
Kevin Lau
Kevin Lau has considered Island ECC his home church since his rededicating his life to Christ. His wife, Christine, and their kids, Christian, Elizabeth and James consider the church their family.
Kevin and Christine lead a Care Group and have previously facilitated the Marriage Course and VBS. He serves as an Advisor to Faith and Global Engagement at the University of Hong Kong. In addition to his passion for ministry, he is also involved in charity and governmental committees.
Kevin is a radiologist by profession and works at a medical centre he founded. He spends his leisure time travelling, skiing and enjoying family.
---
Martin Radford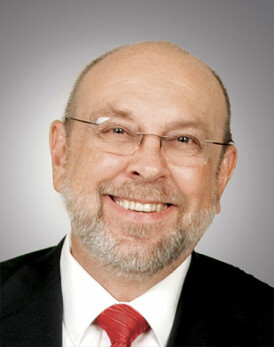 Martin Radford was born in the UK to an Anglican minister. He studied theology and philosophy, was trained as a teacher, and first taught in the UK before coming to Hong Kong in 1984.
God has always allowed Martin to use his love of music in worship and joy of teaching to serve in His church. In 2003, a clear calling of God came and Martin left teaching to enter ministry as worship director at St. Andrew's Church, Hong Kong. Later, he worked alongside pastors in various churches, including 18 months as Acting Pastor at Resurrection Church. After being involved for over 5 years in the work of Inner City Ministries (a mission towards Hong Kong's South Asian ethnic minority and an Island ECC supported partner), he became its CEO in 2010. Now, he has retired from ICM and currently assists Island ECC with Equipping ministry
Martin and his wife, Kitty, have been attended Island ECC since 2011 where he has been involved in drama, adult bible-teaching, worship, mission, study trips and the odd video here and there.
---
Henry H Harvey, Jr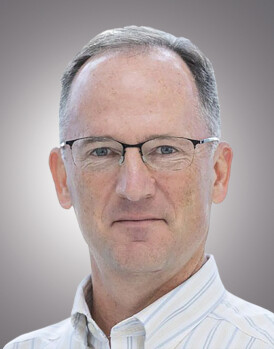 Henry was born into a Christian family and spent most of his childhood in the small town of Brunswick on the coast of Georgia. He gave his heart to Jesus when he was 6 years old and by God's faithfulness have continued to walk with Him ever since. After college he went to China to work as an English teacher, serving for two years and then studying Mandarin for another year. After that he worked in Beijing for more than 15 years, meeting his wife, Raquel, in the Beijing International Christian Fellowship (BICF). His family moved to Hong Kong in 2011, and they've been attending Island ECC with their three children since that time.
His wife and he have both served in Kid's Club and help to lead a care group in Island ECC. He is also active in Bible Study Fellowship, presently serving as a children's leader. He's also had the privilege of serving with Island ECC's Outreach Committee for two terms a few years ago.
He works as an IT professional in an auditing firm. He enjoys singing, sports and likes to get out in God's creation (like hiking in Hong Kong with his family).
---
Nicholas Ting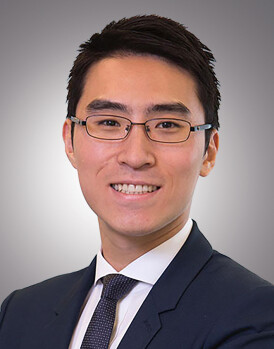 Nicholas regards accepting Christ as the single most rewarding and central decision of his life. Nicholas first took that step of faith during an Island ECC service in Dec 2007; He still remembers vividly that moment even today. After returning from his studies in Bulgaria, he has been attending and calling Island ECC his home church.
Samantha and he have been married for five years, and they have been blessed with a beautiful marriage to both serve and love God's people. They lead a care group together and serve as leaders in the Alpha ministry for almost 10 years; they love seeing people's lives and relationships transformed in Christ.
He works in the finance sector and aspires to be a good steward of other people's resources. In his leisure time, he enjoys long-distance running, sports, travelling and exploring the latest tech.
---
David J Wong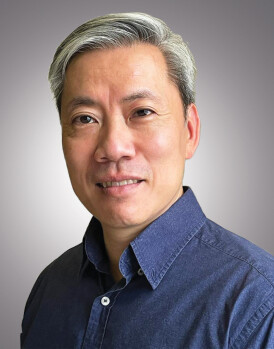 Born in Canada into a Christian family, David grew up in the church, and became a Christ-follower at the age of nine. He completed his bachelors degree in psychology in Canada and his MBA in the United States. He also trained as a classical pianist from an early age, and there began his long-term involvement in worship and music ministry.
David and his wife Angela have attended Island ECC for 16 years. They have a heart for outreach, particularly in Cambodia where they first visited as part of a short-term mission trip in 2012. Since then, they have led or been involved with many outreach missions to Cambodia to develop and equip Christian leaders, support NGOs to meet physical needs such as building houses or organising medical clinics, and train up young worship leaders. They have also been involved with ministries such as Re|Engage.
David works in a technology start-up in the commercial real estate sector. He is passionate about entrepreneurship and impact investing, and has been a mentor for various start-up accelerator programmes and initiatives in North America and Europe.