A reflection on the Beatitudes (Matthew 5:1-10) and response in prayer for our city, and other cities in turmoil.
Now when Jesus saw the crowds, he went up on a mountain and sat down. His disciples came to him, and he began to teach them. He said: Blessed are the poor in spirit, for theirs is the kingdom of heaven.
Lord, bless those who recognize how broken we are and how desperately we need You. Raise up more humble people who value others above themselves.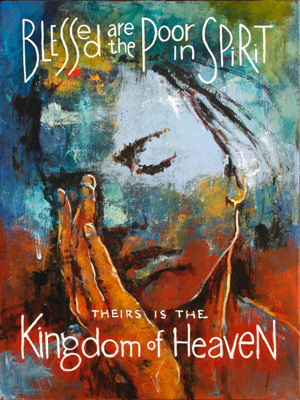 image by Hyatt Moore
Blessed are those who mourn, for they will be comforted.
Heavenly Father, comfort those who mourn: who mourn the loss of unity, who grieve over the memory of brighter days, who struggle to accept a new reality. Comfort those whose families and friendships have been divided by conflict.

Blessed are the meek, for they will inherit the earth.
Bless those who submit to Your will and who submit to the law. We pray that more of us would learn to submit to one another in love, even - and especially - when we don't agree.
Blessed are those who hunger and thirst for righteousness, for they will be filled.
Help us to live with virtue, holiness and justice in our personal lives. May this spread and overflow into our communities, and may we taste the fruit of righteous actions soon.
Blessed are the merciful, for they will be shown mercy.
Bless those who show mercy and grace to others. May we emulate them. May we be quick to listen, slow to speak and slow to anger.
Blessed are the pure in heart, for they will see God.
Help us to examine our motives and our desires. Help us to crucify our sins and old selves that we may be closer to You.
Blessed are the peacemakers, for they will be called children of God.
Lord, please raise up and send out more of Your children. May each one of us be a peacemaker.
Blessed are those who are persecuted because of righteousness, for theirs is the kingdom of heaven.
Comfort those who have been insulted or slandered. We pray for a fair and righteous outcome for those who have been falsely accused.
Thank You Lord that we can experience the blessing of the kingdom of heaven today. Help us to build your kingdom and fulfil Your will here on earth as it is in heaven.