25/11/2020 7:30 pm - 16/12/2020 9:30 pm
Location: 2/F, Island ECC, King's Road 633, Quarry Bay
Time: 7:30 - 9:30 pm. Doors open at 7:00 pm.
The Village Gathering is the core gathering for women at Island ECC. Whether you are a seeker with lots of questions about the connection between life and faith, a new believer who is wondering if there is more or a Christian of many years looking for heart-to-heart connection, this is a safe sisterhood where we walk with each other. Together, we emerge with a lived reality of the full life that God hopes and dreams for us, activated to be His blessing in this world. This was our Creator's original intent and remains the promise and the work of God.
The vision of The Village is to ARM (Awaken-Raise-Mobilise) God's women for kingdom living. We want to become women who genuinely love God, know our identity as image bearers, move to the unforced rhythms of grace, and reproduce others like us. This is discipleship.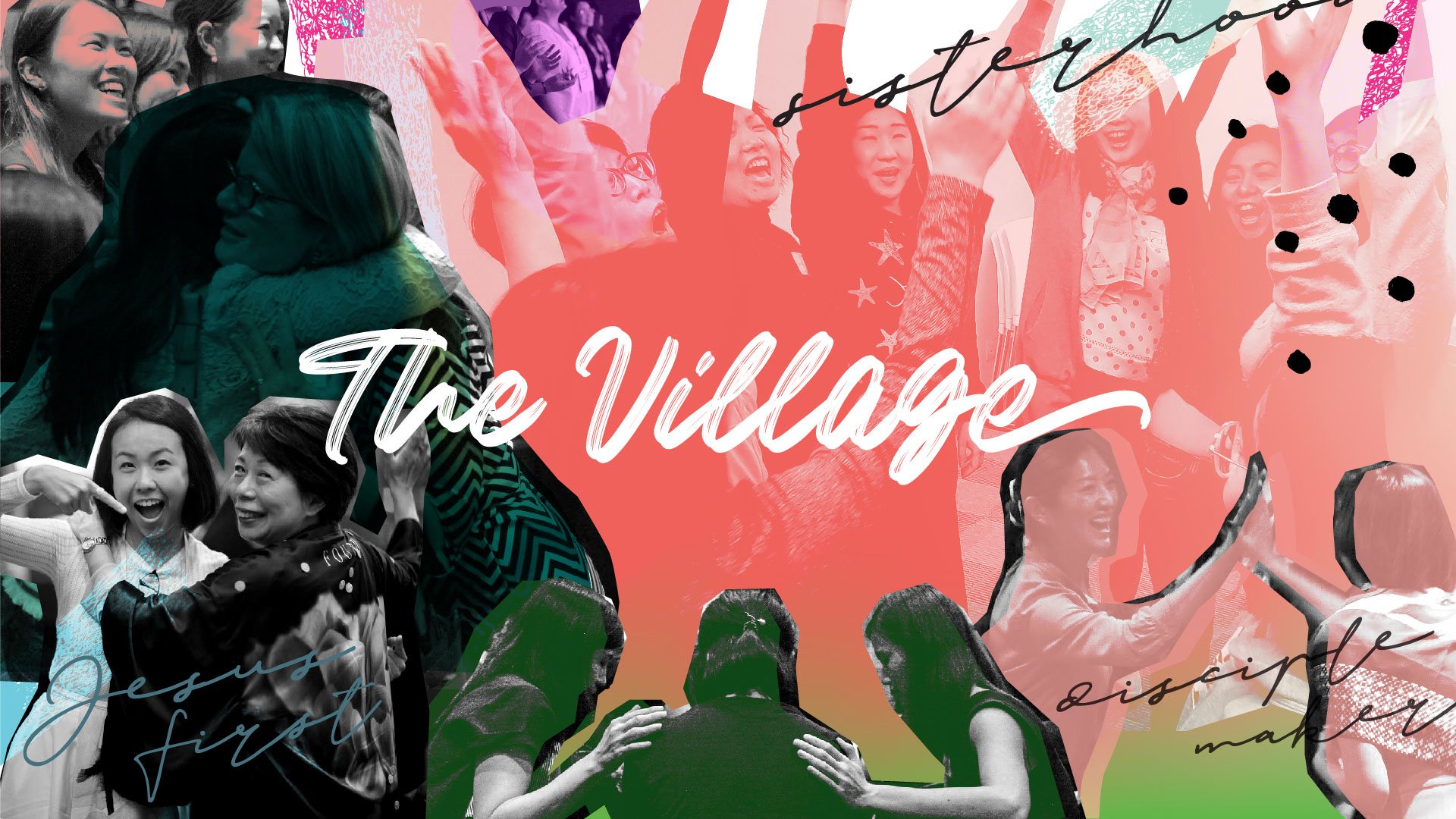 FALL 2020
This fall, our focus is on Friendship: why God created us for friendship and connection, what it reveals about God's own character, biblical examples of friendship, the pitfalls, pains and joys of friendship. We're going there - talking about toxic relationships and boundaries, and how to rebuild broken trust. But most of all, we are going to celebrate the encouragement, wisdom, fun, and love that can only come through friends and experience it for real within the sisterhood.
Come and be part of the greater thing that God is doing. Be encouraged, challenged, connected and energised! You are not created to walk alone. The Spirit and the sisterhood is waiting for you.

The Lord announces the word,
and the women who proclaim it are a mighty throng.
Psalms 68:11